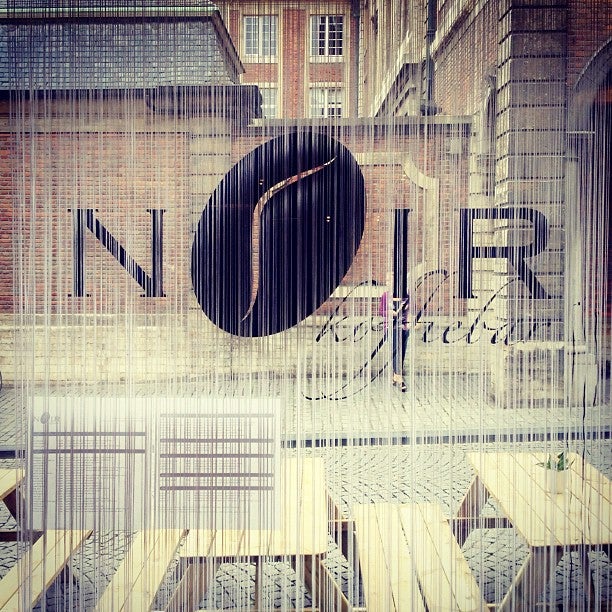 A few Mondays ago I found myself alone at a coffee bar after the worst weekend of the year.
The Friday before that, I was out for drinks with two good friends. Upon catching up, one of my friends asked me if I was doing okay.
"Sure, I'm good"
, but really I wasn't feeling so okay about things in my life at that time.
"Are you so sure?"
she asked. Annoyed by this question, but also pleased that she knew me this well, I admitted that things hadn't been going so well lately. Both of my friends listened and I talked to gain any feeling of relief. Unfortunately, that relief was not coming any time soon. When coming home, I heard that my cat still hadn't returned home. She was more than 24h away from home by that time, behavior that is really not like her.
On Saturday after working my weekend job at a bar, I stepped into my car. While driving out of the parking lot, I

damaged the underside of the car

by an obstacle not visible from my mirrors. I came home safely but this was going to cost me more than one night of bar tending… Homecoming wasn't great when having to tell my parents about their car and hearing that my cat was still missing.
Sunday I went to explore the neighborhood with my mother to

look for our cat

. I was distributing flyers and talking to neighbors but without any success. Feeling like crap, I returned that evening to my dorm in the city.
Pulling myself together on Monday, I went to a coffee bar after class to get some work for my master thesis done. I hadn't spent much time on my outfit or make-up that morning since I had other things on my mind. Bend over an article and while sipping a heavenly

hot chocolate with honey and Malthesers

, I heard the three guys across from me talking and watching in my direction. I lifted my head and smiled, without making any further notice of what they were talking about. A few minutes later, one of the guys came walking towards me. I looked up, with probably a surprised expression on my face. "My friend over there was wondering if he could get your number?" While listening, I turned my head into the direction of their table only to see an awkward wave by the so-called (

not bad-looking

) friend. I turned my head in the direction of the apparent daredevil again and replied. "Sorry, no, I already have someone." (Although I did not really feel the need to add this last part, I thought it might just add that little bit of softness to the message.) "Okay, that's too bad" he replied and returned to his seat.
While I bended over my article and computer screen again, I couldn't help but noticing how happy this little encounter made me feel. After that shitty weekend, I could use a re-boost like that. So to the guy who seemed to be curious about my number:

Thanks, but no thanks.
On Tuesday my parents called that my thirtheen-year old cat was found in the garden of my next-door neighbors, as if she was sleeping. Goodnight Zara.